KITE COFFEE
Brand Identity Design
Brand Design Applications

Sector: F&B (Food & Beverage)
Location: Vietnam
Year: 2022 – 2023
Kite Coffee is a new coffee brand established in 2021 in Da Nang, Vietnam. Founded by an ambitious team backed by the diversified corporation VNGroup, Kite Coffee hopes to bring a brand with high-quality coffee products, from harvesting to packaging. All processing is strictly guaranteed to bring delicious cups of coffee for first-time customers to experience. In addition, this is not only a place where customers come to experience coffee but also a place to enjoy a great atmosphere and service style, along with unique and meaningful souvenir products.

Kite Coffee là thương hiệu cà phê mới được thành lập vào năm 2021 tại Đà Nẵng, Việt Nam, được dẫn dắt bởi đội ngũ dày dặn, đầy kinh nghiệm với sự hậu thuẫn bởi tập đoàn VNGroup, Kite Coffee ra đời với hy vọng mang đến một thương hiệu với các sản phẩm cà phê chất lượng cao từ khâu thu hoạch đến đóng gói. Mọi khâu chế biến đều được đảm bảo nghiêm ngặt nhằm mang đến những tách cà phê thơm ngon cho những khách hàng khi lần đầu trải nghiệm. Ngoài ra, đây không chỉ là nơi khách hàng đến thưởng thức cà phê mà còn là nơi để tận hưởng một bầu không khí cà phê tuyệt vời, phong cách phục vụ chuyên nghiệp cùng những sản phẩm quà lưu niệm độc đáo, ý nghĩa.
Our initial ideas considered using the image of a kite combined with images related to coffee beans. However, the challenge we faced was how to build an all new graphic brand identity that was youthful, vibrant, and full of passion, while also incorporating the tradition that the brand wanted to convey.
​​​​​​​
The design solution was to coordinate between contemporary and minimalist design styles, which has brought a new color to the coffee industry in Vietnam. Our Kite Coffee brand vision reaffirms a brand imbued with local cultural identity, focusing on customer service and high-quality coffee products. The graphic identity serves as a highlight of the diversity of local cultural identities and variety of coffee beans. Meanwhile, logo symbol is a combination of the image of a kite and a bunch of coffee with three color clusters from dark to light: red for ripe beans (dark roast), yellow for medium-ripe beans (medium roast), and green for slightly ripe beans (light roast), while maintaining a contemporary and dynamic look.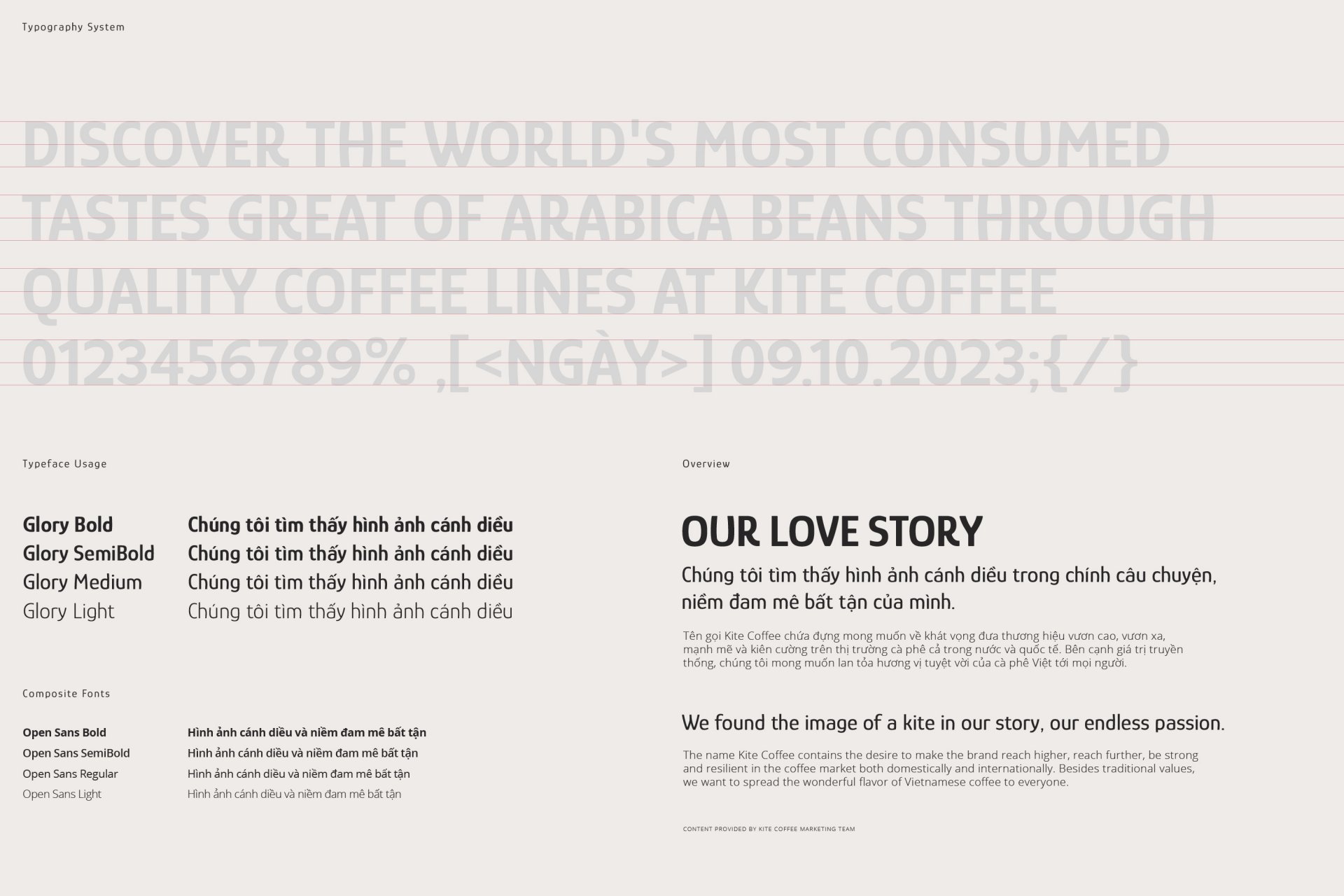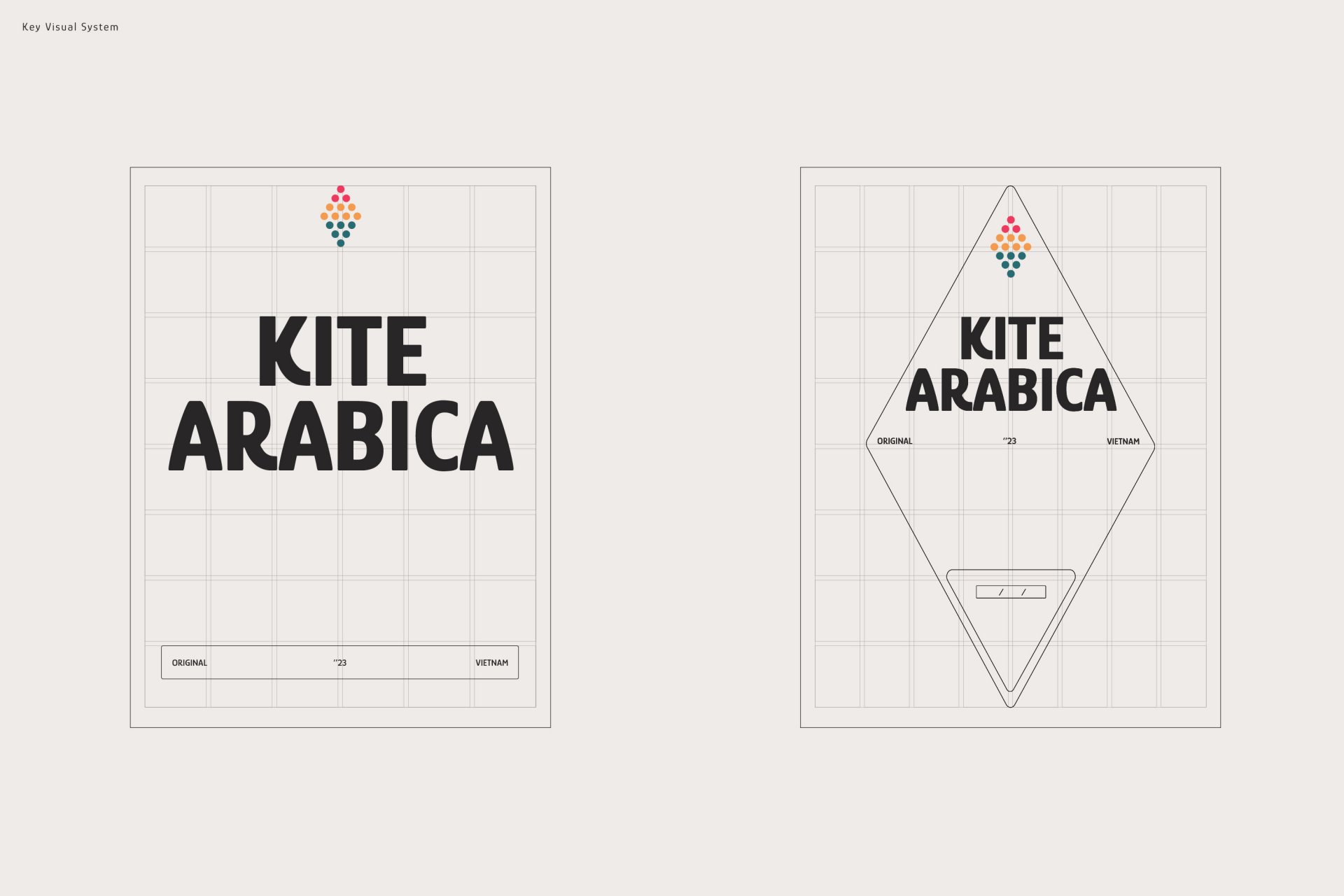 When designing apps, we pay special attention to color, balance, symmetry, and negative space in every project. We make the most of these elements in packaging design, website design, and so on, to create a standout product that impresses our target users.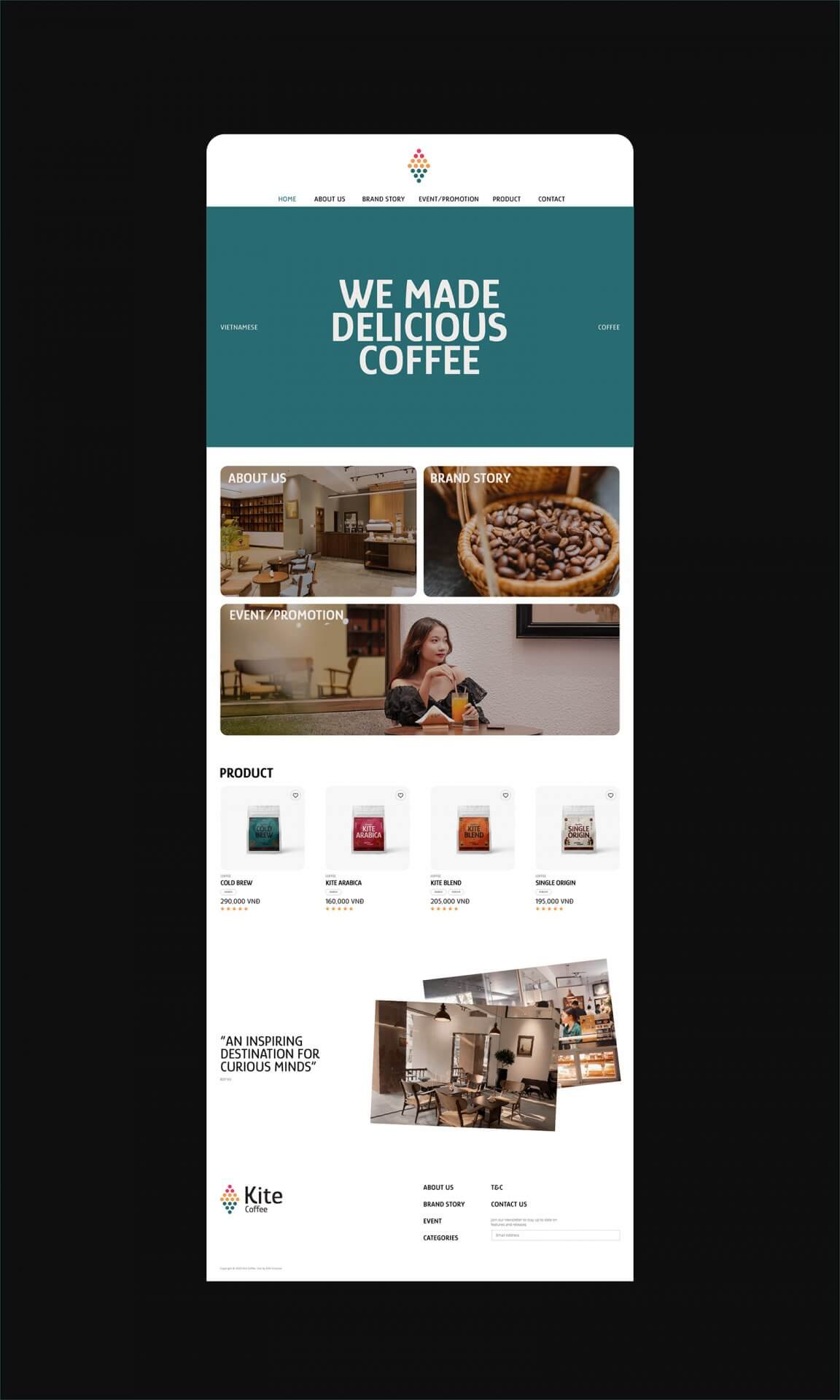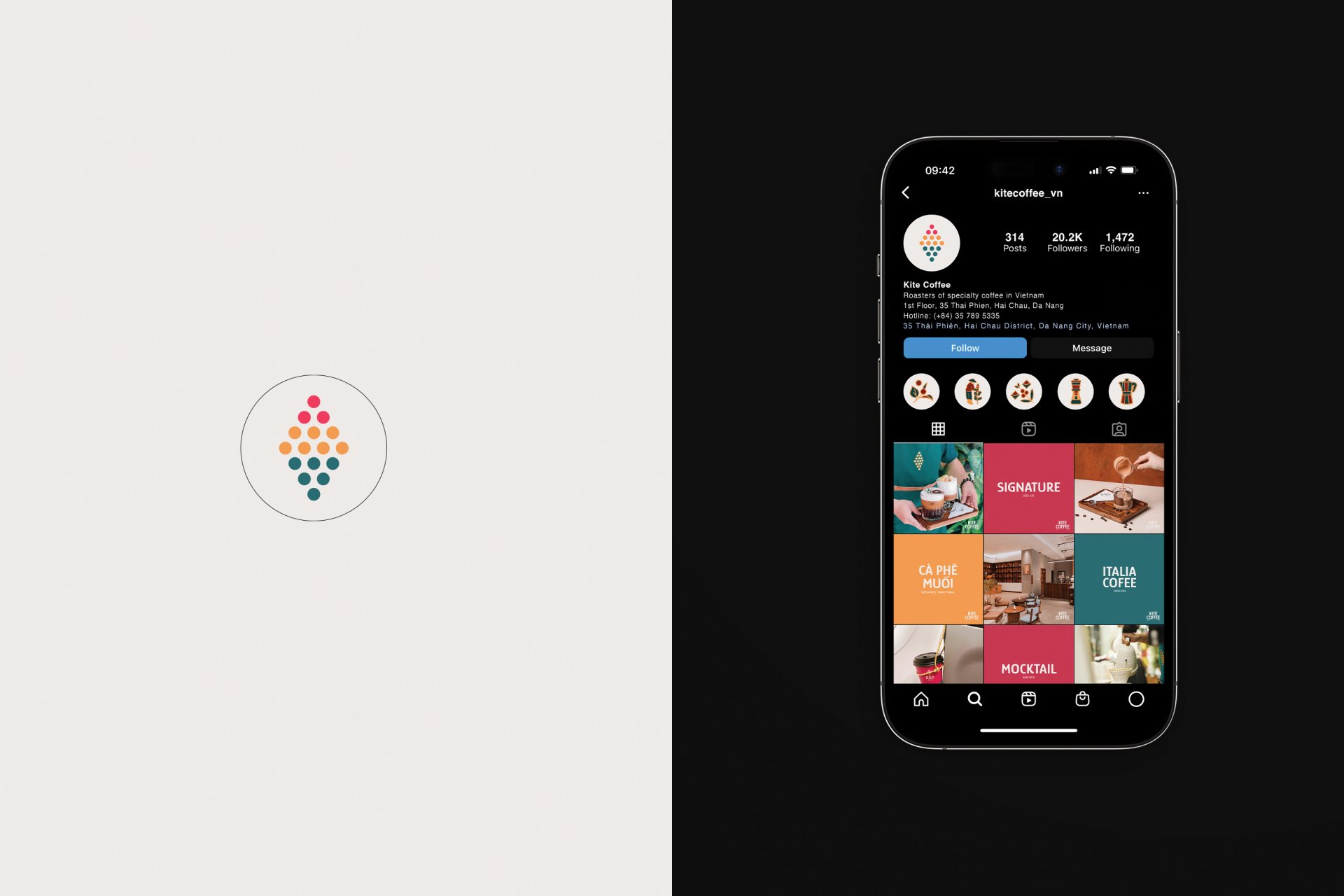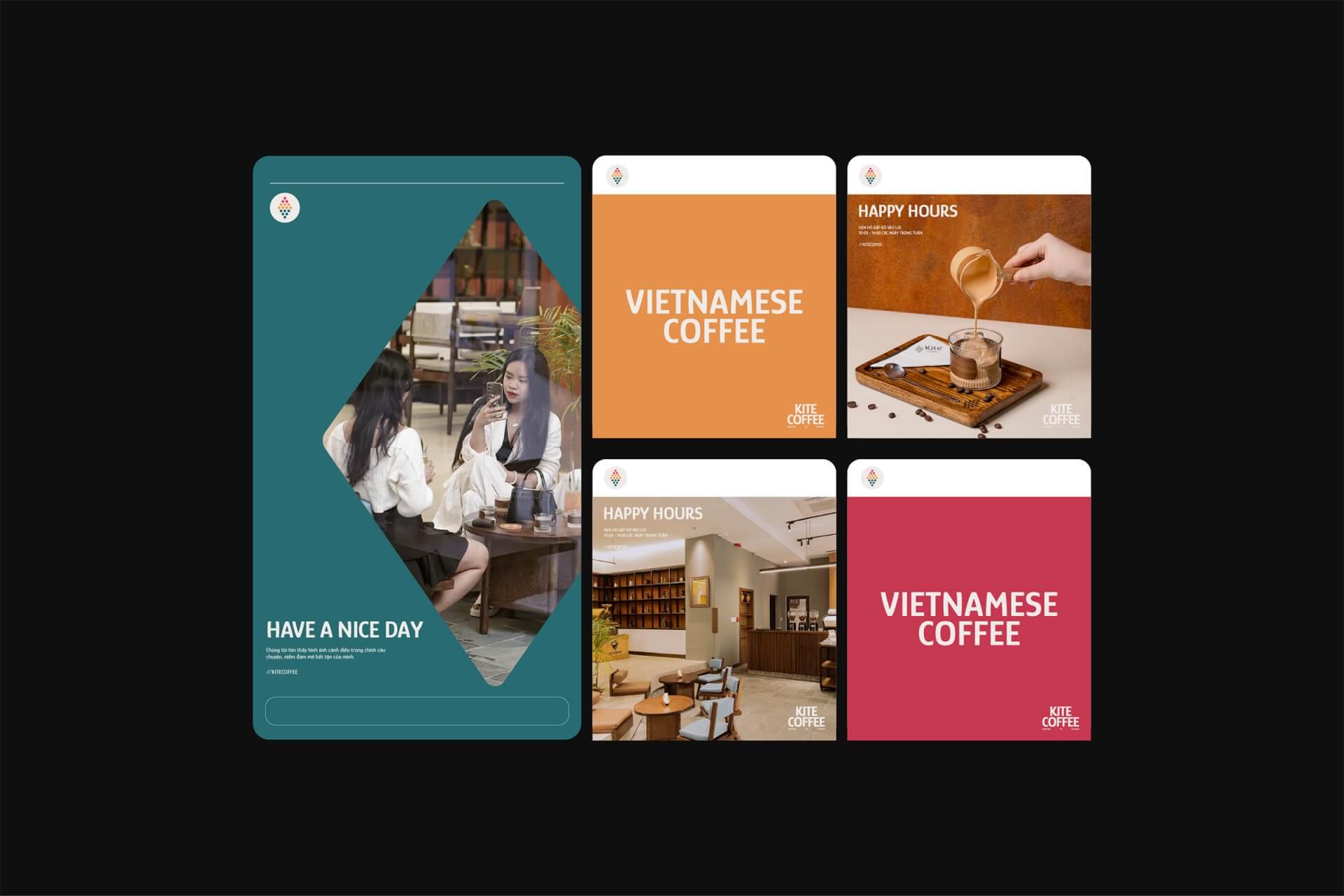 We use the main identification system to create a unifying element for the entire bottled product design, conveying diversity, harmony, and fun. Our goal was to bring new and unique experiences to our customers by balance and contrast between the typefaces and colors, while accentuating warmth and highlighting the intricate details of pictogram.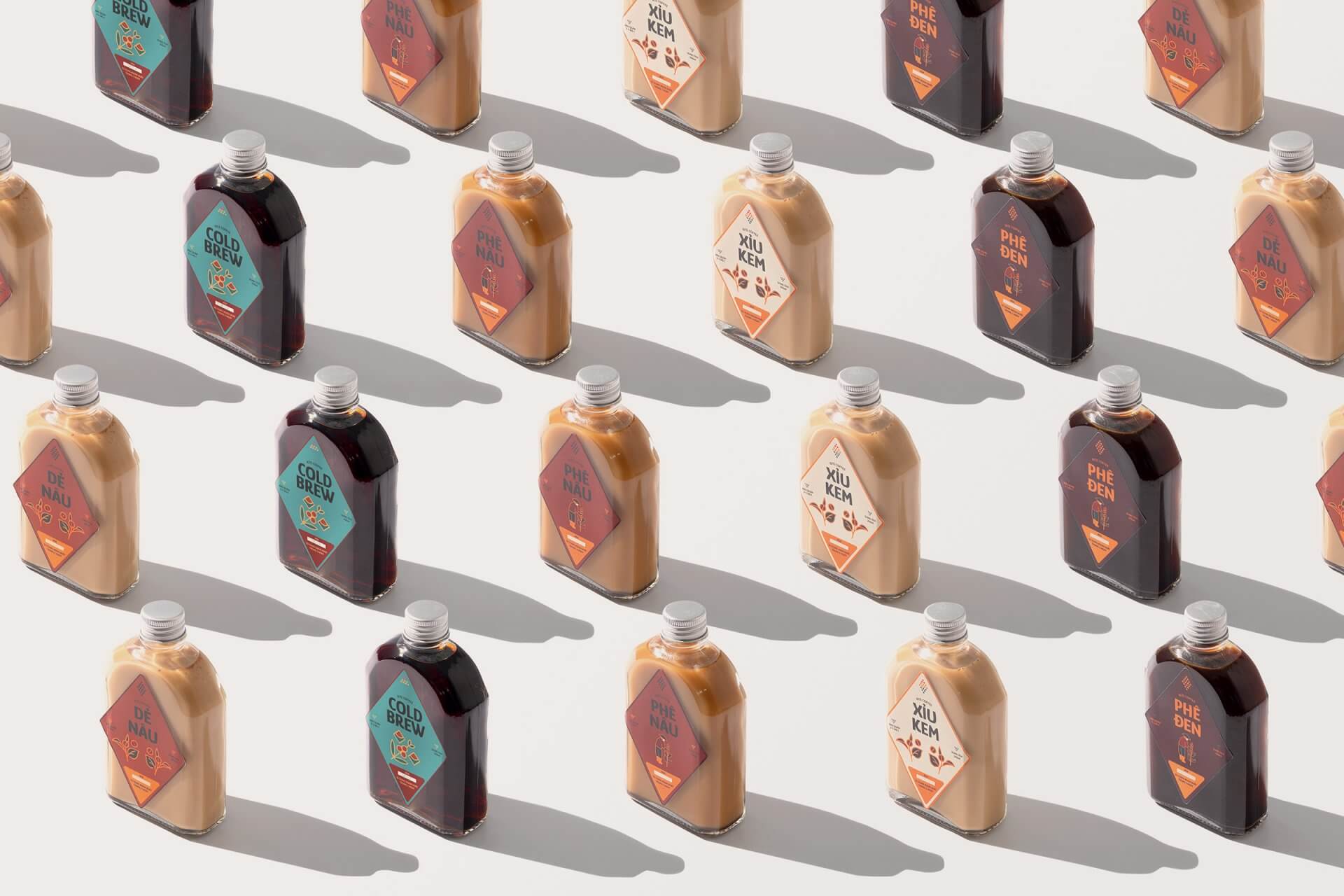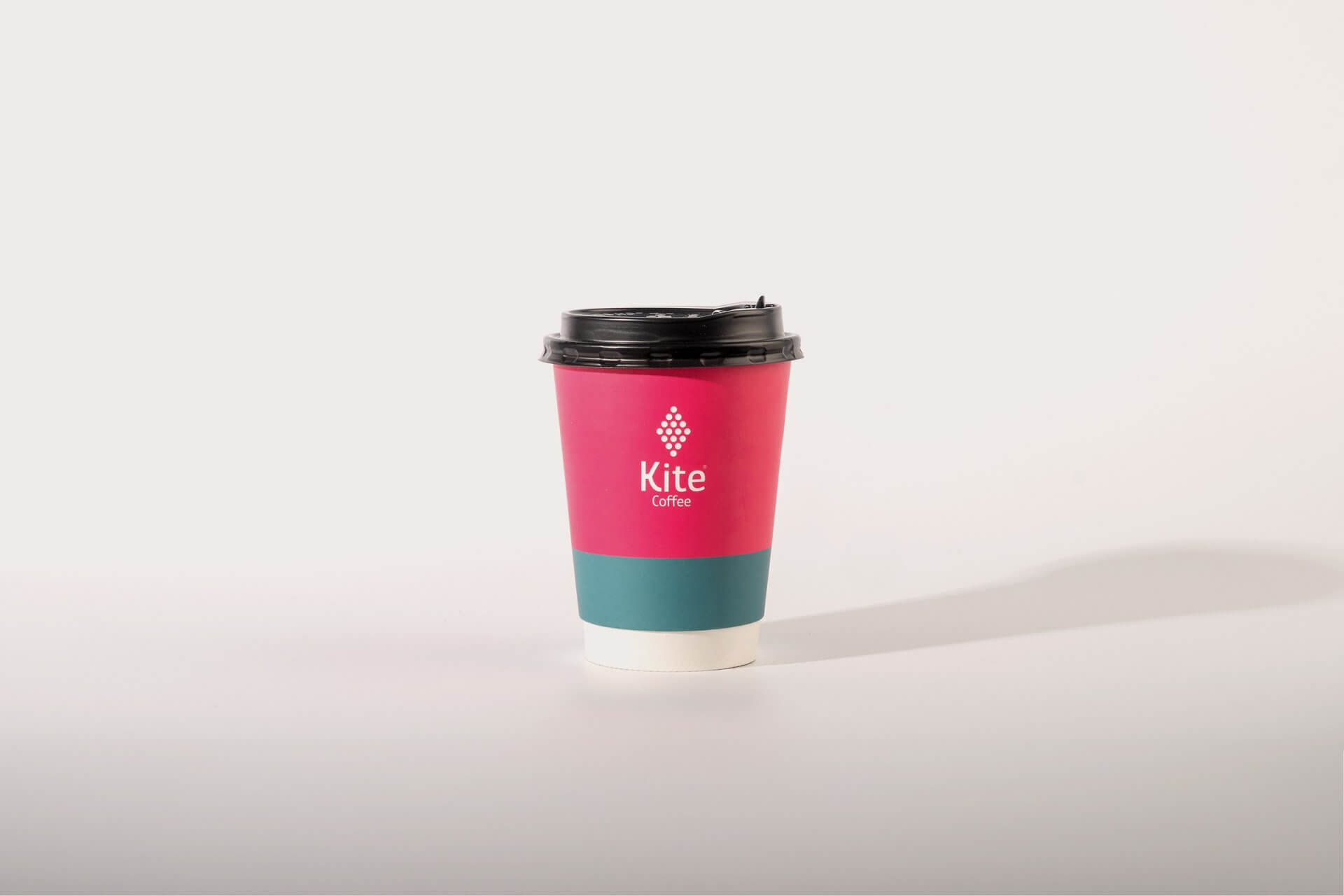 As its name suggests, Kite Coffee aspires to convey the commercial message of bringing Vietnamese coffee to a new level, with a novel brand building style that is no less close to the local people of Vietnam, especially with a contemporary system design style (a compromise between tradition and modernity).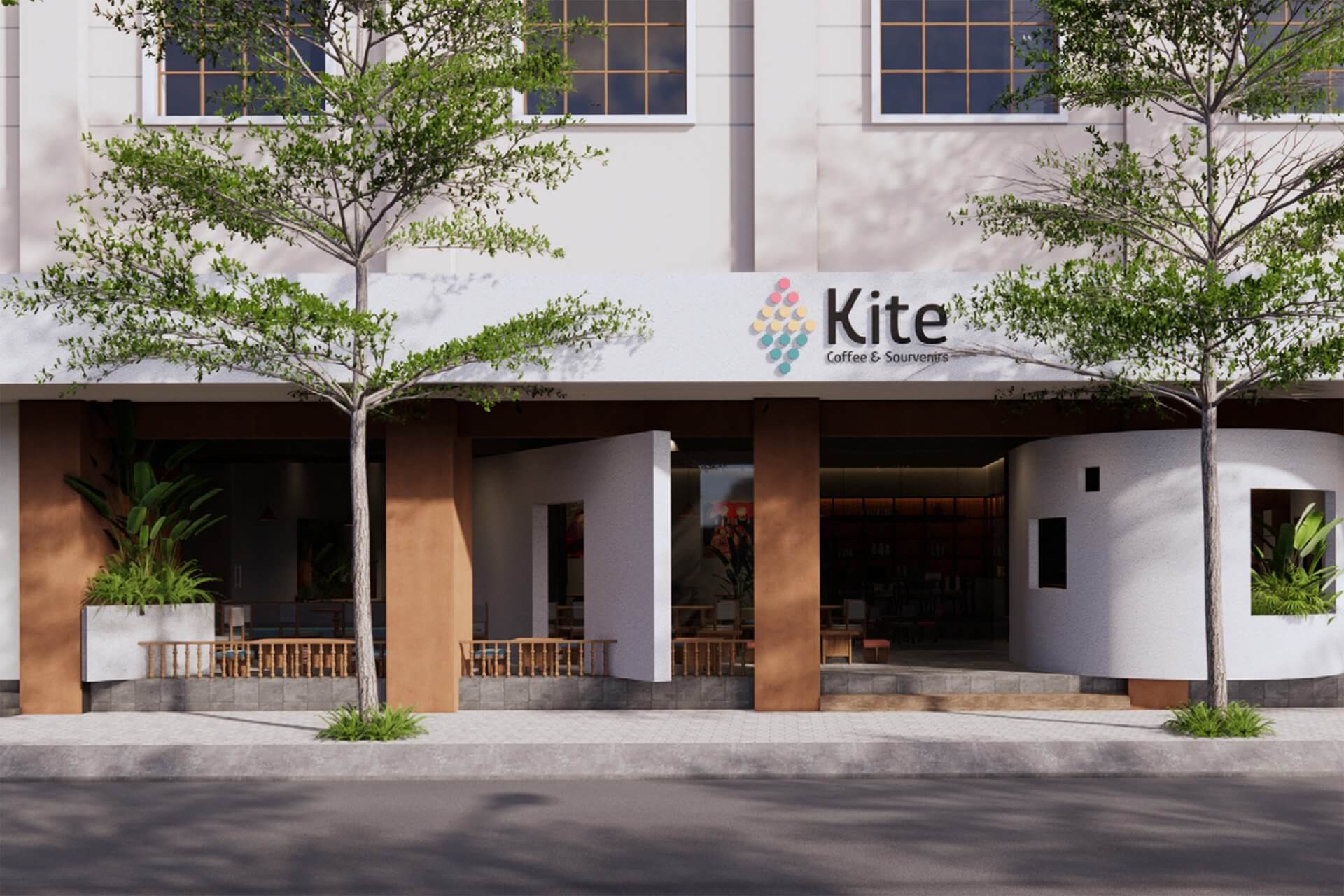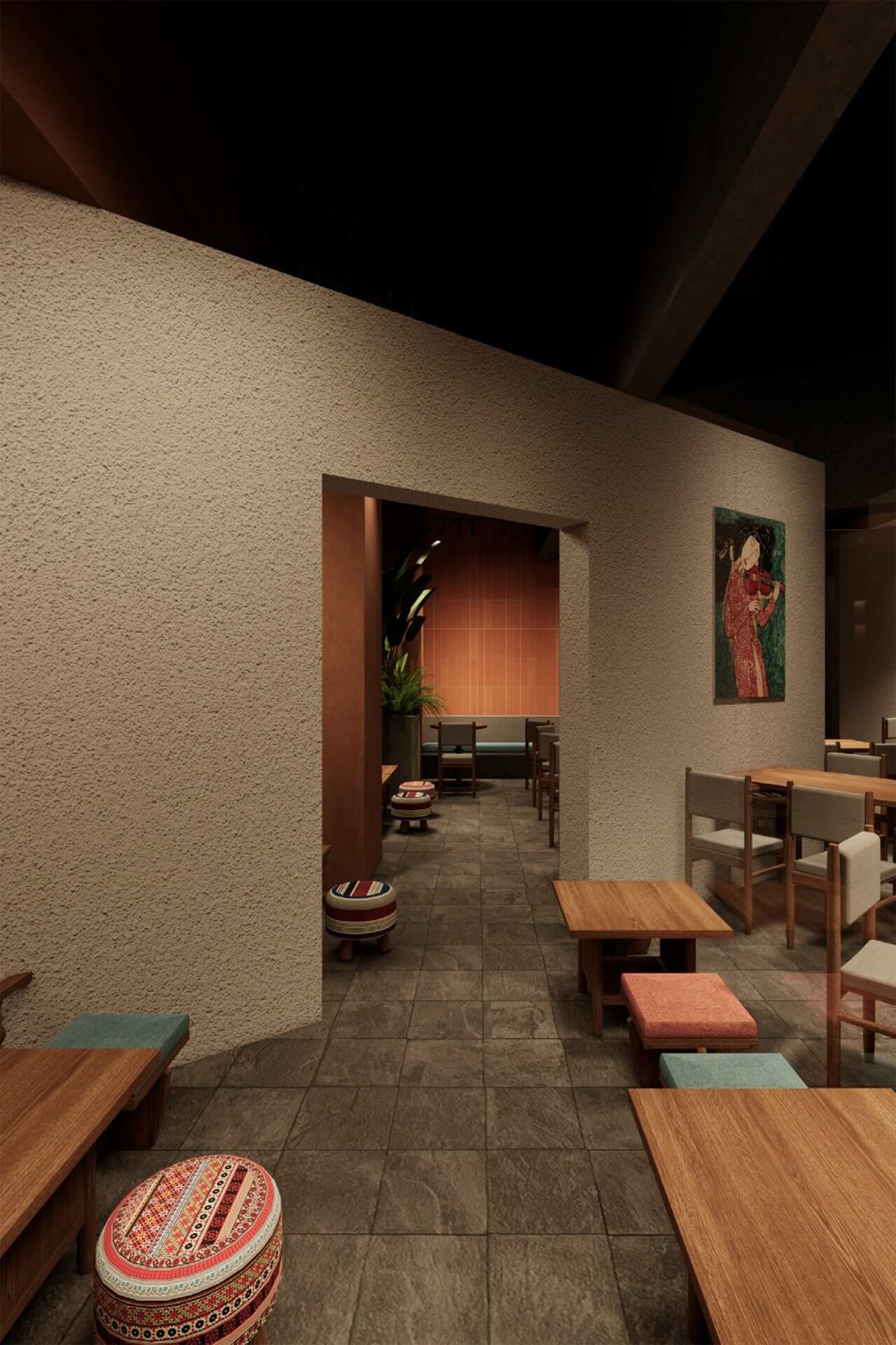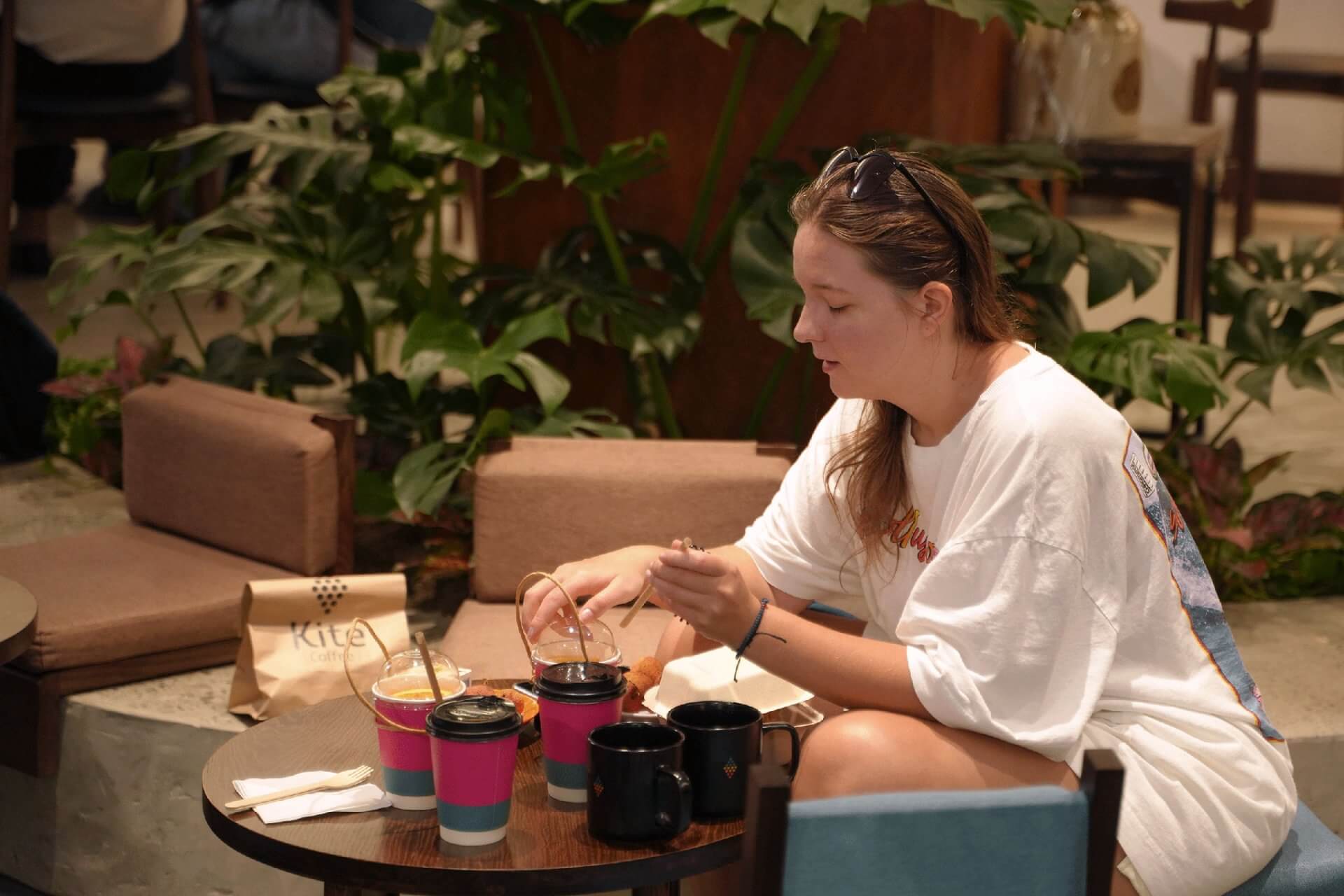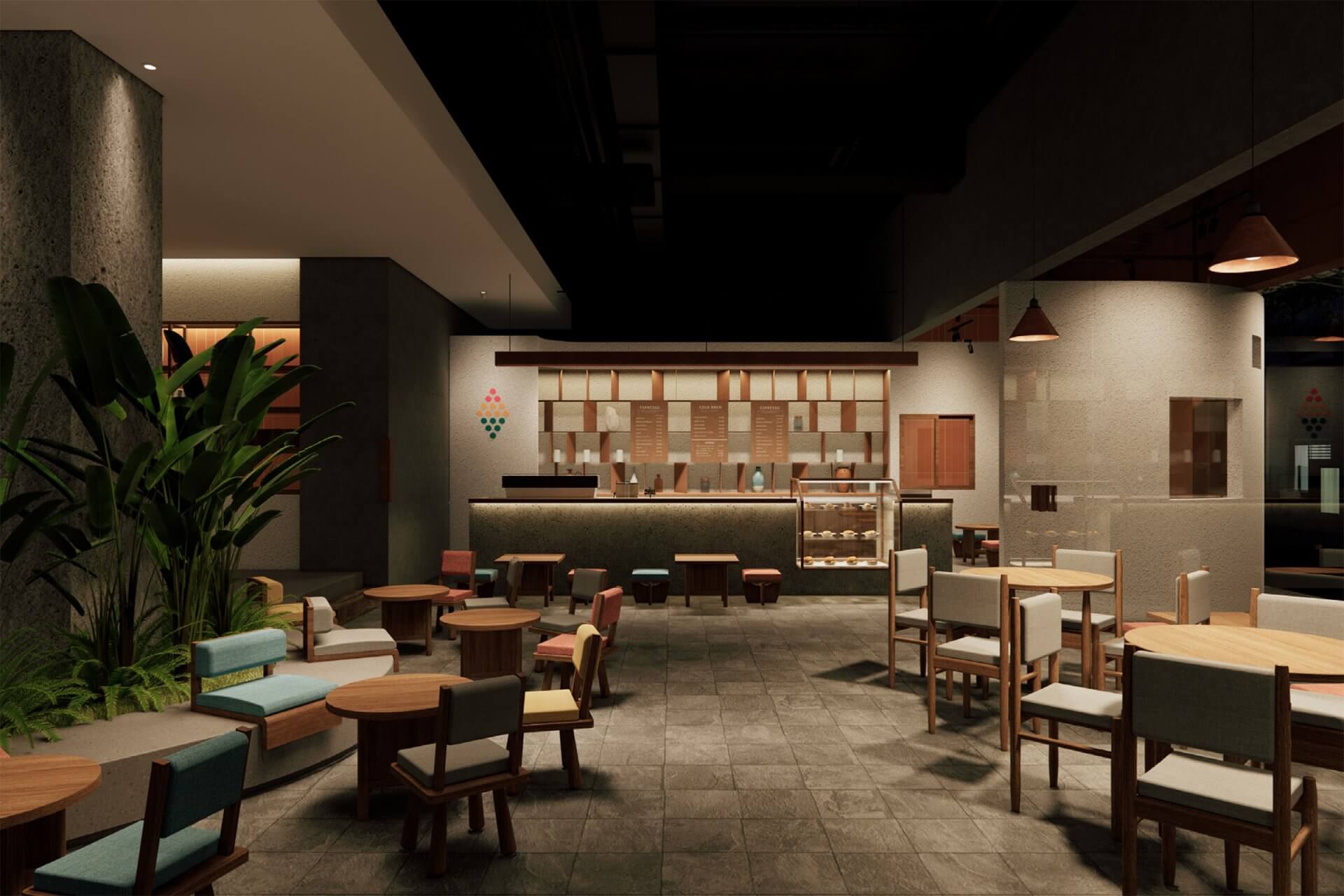 Welcome to check case study on our recent branding project. ECH Creative is a branding, packaging, graphic design agency located in DaNang, vietnam.
branding-agency-vietnam tobi-streetwear-branding-project-echcreative – brandingagencyvietnam-packaging-websitedesign-danang-saigon-hanoi
ECH Creative is a global brand consultancy & design located in Danang City, Vietnam. We specialize in Branding, Internet Marketing, Editorial Design, Logo Design, Packaging, Graphic Design, Web Design & Development… Our mission is to offer customized solutions for your brand to exceed dreams and goals. Whatever your business need or budget, we'll help get it done.
ECH Creative was originally founded in 2017 by me. Year by year, we have been constantly striving to improve our services and products. With a core goals and vision, we were born with the desire to bring the most unique creative solutions and designs, ensuring a balance between Commerciality and Applied Art.
We flexibly combine local and international understanding together with experience from our senior staff having worked in prestigious consultants firms.