NANU
Brand Identity Design
Brand Guidelines
Packaging / Label
Stationery Design
Print Design

Sector: Fashion & Beauty
Location: Vietnam
Year: 2021
Founded in 2015, NANU is providing the Vietnam market with youthful, durable, and convenient footwear products, suitable for everyday and everyone. The new brand identity of NANU is intended to be minimalist, active, attractive, aspiration, attentive, and adaptable. With a dynamic color palette and logomark inspired by the letter "A", expressing the desire for an A-class footwear brand with high-quality standards.

Thành lập vào năm 2015, thương hiệu NANU cung cấp đến thị trường Việt Nam những dòng sản phẩm giày dép trẻ trung, bền bỉ và tiện dụng, phù hợp đi hằng ngày. Bộ nhận diện thương hiệu mới của NANU hướng đến phong cách tối giản, không kém phần phá cách, thể hiện sự năng động, khả năng thích ứng cao, phù hợp với phong cách của giới trẻ hiện đại. Gam màu năng động, nổi bật với logomark mang sắc xanh ARN Blue, thể hiện khát khao về một thương hiệu giày hạng A, đạt tiêu chuẩn chất lượng cao.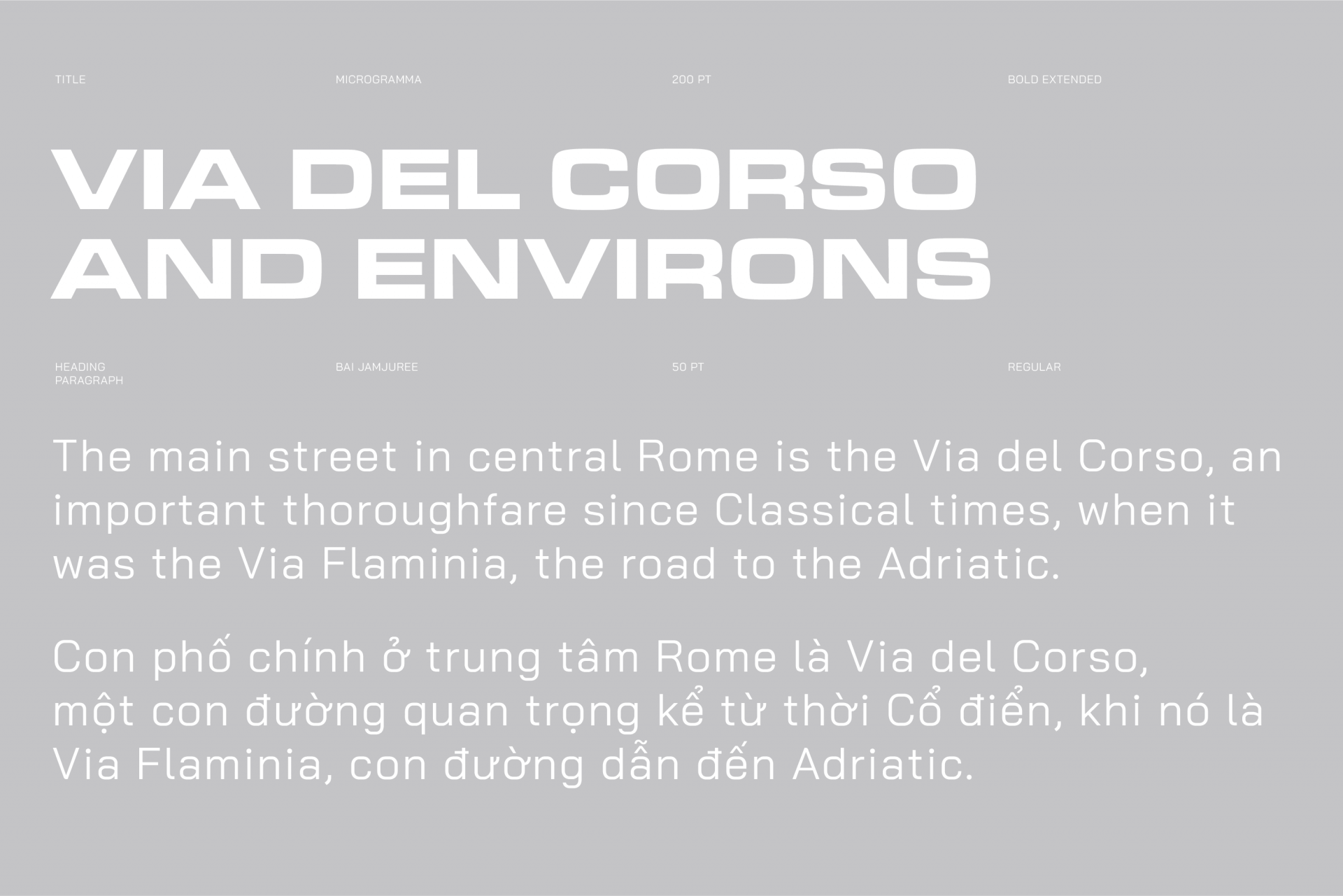 Stationery
Simplicity, youth, mixed with professionalism are the goals that we aim for when designing full stationery for the NANU brand. Red is also added to increase contrast to the entire collection.
Sự đơn giản, trẻ trung, xen lẫn tính chuyên nghiệp là mục tiêu mà chúng tôi hướng đến khi thiết kế bộ ấn phẩm văn phòng cho thương hiệu NANU. Màu đỏ như nét chấm phá giúp tăng độ tương phản cho toàn bộ sưu tập.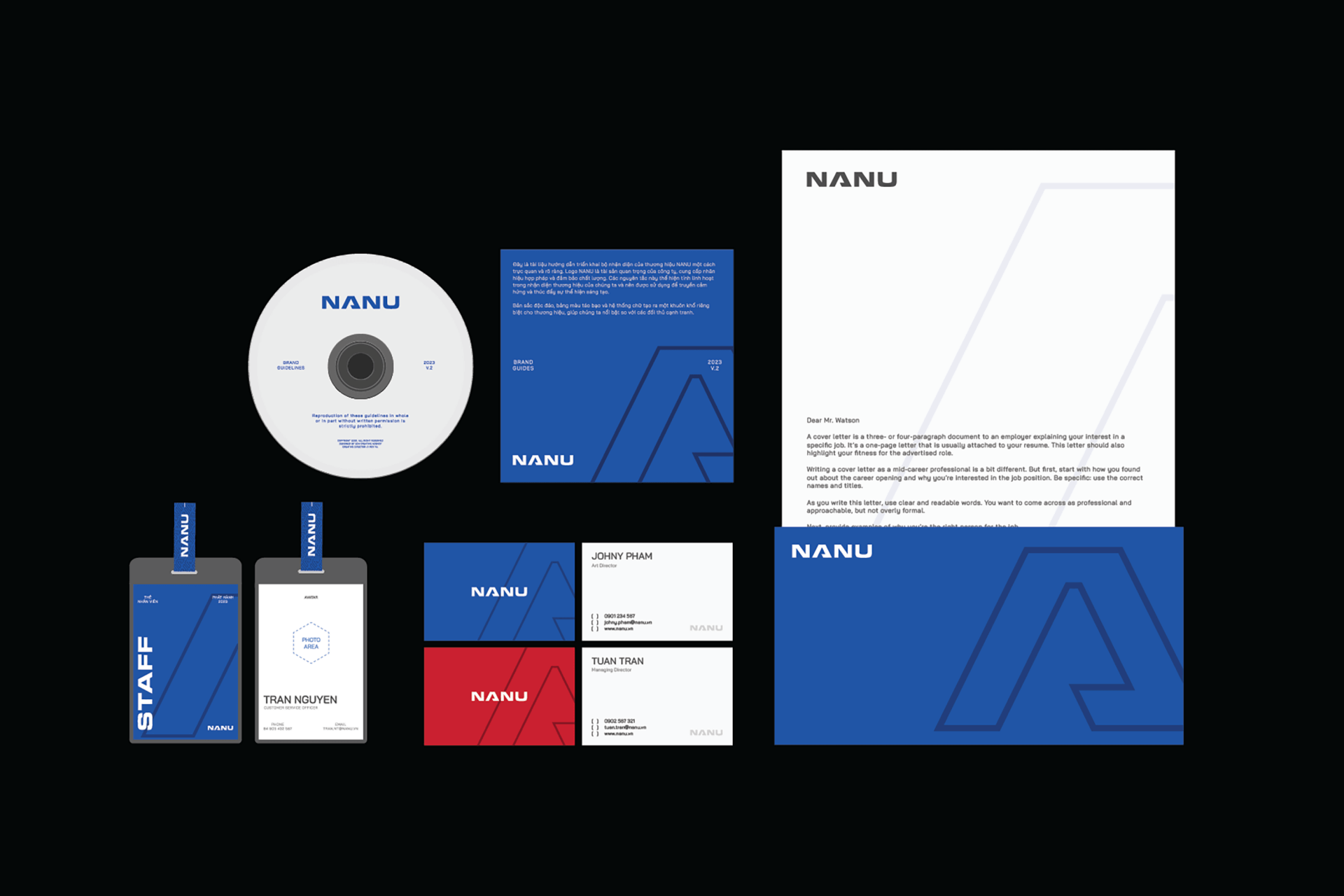 Online Communication
An intuitive, accessible interface that strictly follows the brand guidelines. The photography with warm tones create sophistication, warmth, and increase contrast compared to the main identity color of the brand.
Giao diện trực quan, dễ tiếp cận, tuân thủ nghiêm ngặt bộ quy tắc của thương hiệu. Ảnh chụp sản phẩm mang tông màu ấm (warm tone) tạo sự tinh tế, ấm áp, tăng thêm độ tương phản so với màu nhận diện chính của thương hiệu.
Product Applications
The brand motif is focused on products such as boxes, product tags, keychains, t-shirts, etc.
Phần mô-típ thương hiệu được chú trọng ứng dụng vào sản phẩm như hộp giày, tag sản phẩm, móc khoá và áo,…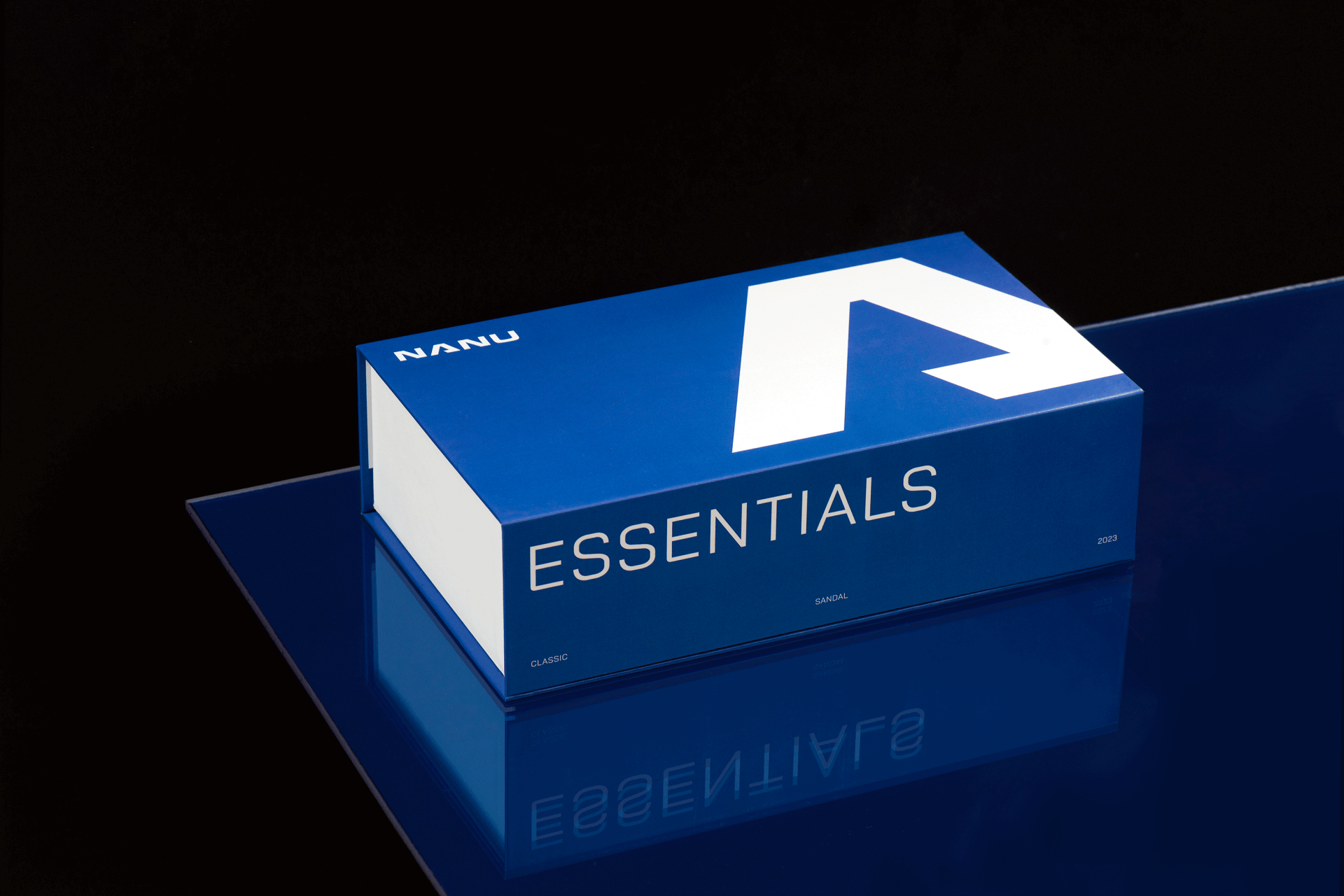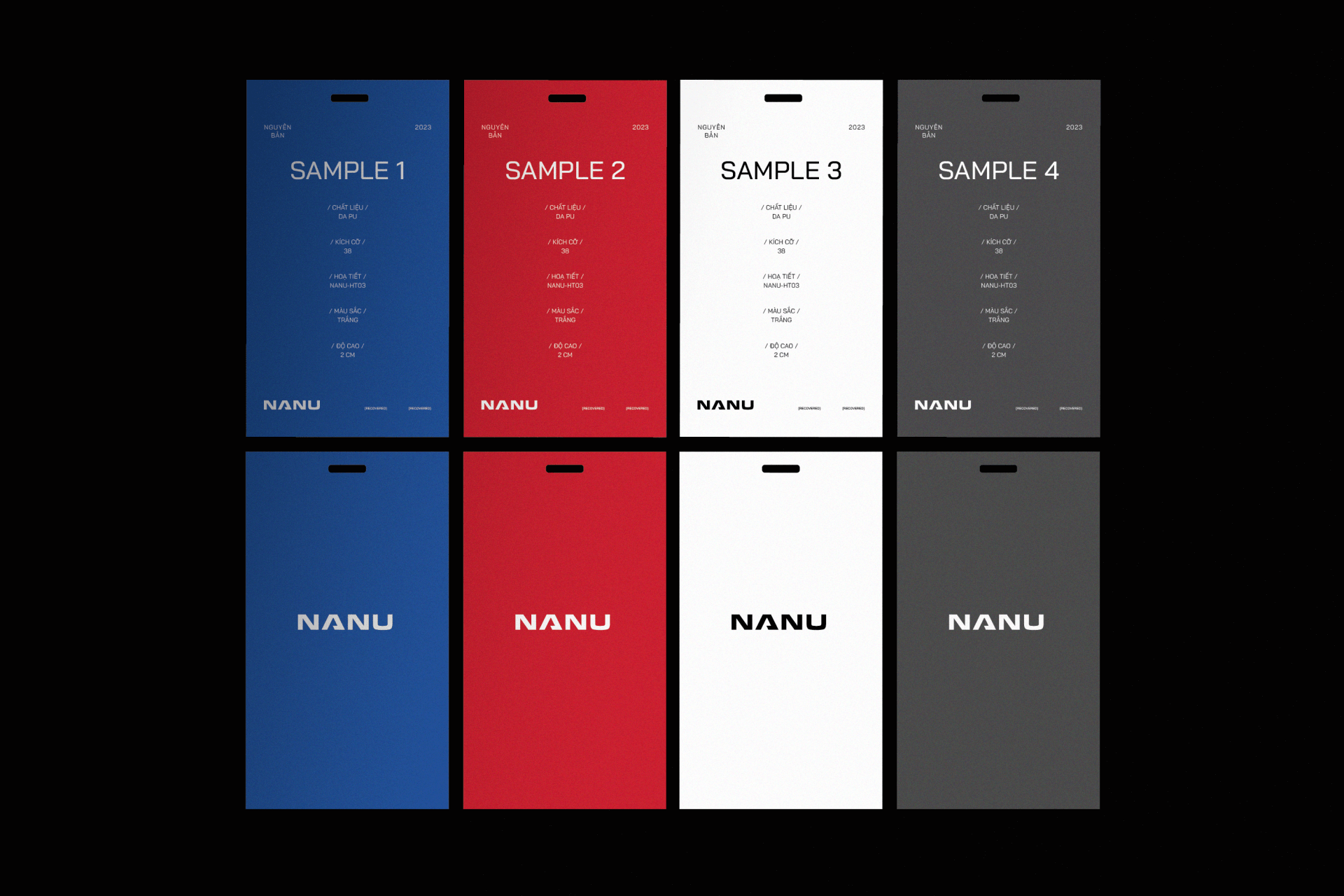 Outdoor
The outdoor designs have a harmonious and balanced layout, creating a lot of negative space. With this subtlety, NANU's billboards and posters will leave a pleasant and impressive first impression on passersby.
Các thiết kế ngoài trời mang bố cục hài hoà, cân đối, tạo nhiều không gian âm. Bằng chính sự tinh tế này, những tấm biển quảng cáo của NANU sẽ để lại ấn tượng đầu tiên dễ chịu mà ấn tượng cho người đi đường.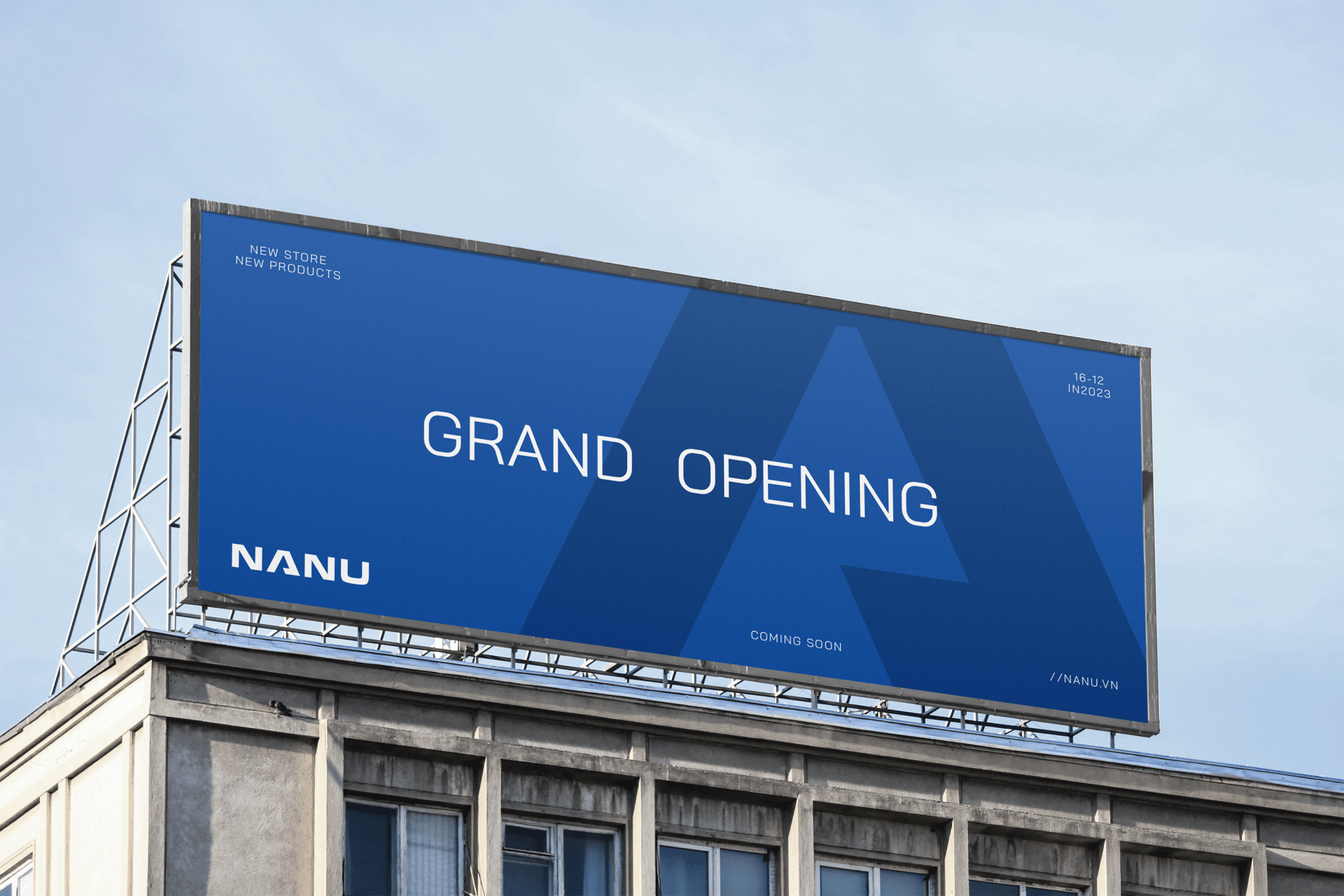 Overview
Inspired by many factors close to life such as family, friends, emotions, physical and mental, we have created the complete brand identity of NANU. Besides the simple values, you will also find in NANU a high sense of responsibility, expect their products to be of top quality.
Lấy cảm hứng từ nhiều yếu tố gần gũi trong cuộc sống như gia đình, bạn bè, tình cảm, thể chất và tinh thần, chúng tôi đã sáng tạo nên bộ nhận diện thương hiệu hoàn chỉnh của NANU. Bên cạnh những giá trị giản dị, bạn cũng sẽ thấy ở NANU một tinh thần trách nhiệm cao, và sự nỗ lực hết mình, hướng đến cam kết chất lượng ngày càng cao trong tương lai.
Welcome to check case study on our recent branding project. ECH Creative is a branding, packaging, graphic design agency located in DaNang, vietnam.
branding-agency-vietnam tobi-streetwear-branding-project-echcreative – brandingagencyvietnam-packaging-websitedesign-danang-saigon-hanoi
ECH Creative is a global brand consultancy & design located in Danang City, Vietnam. We specialize in Branding, Internet Marketing, Editorial Design, Logo Design, Packaging, Graphic Design, Web Design & Development… Our mission is to offer customized solutions for your brand to exceed dreams and goals. Whatever your business need or budget, we'll help get it done.
ECH Creative was originally founded in 2017 by me. Year by year, we have been constantly striving to improve our services and products. With a core goals and vision, we were born with the desire to bring the most unique creative solutions and designs, ensuring a balance between Commerciality and Applied Art.
We flexibly combine local and international understanding together with experience from our senior staff having worked in prestigious consultants firms.